Committee
Conference Chair
Prof. Wenbing Zhao,Cleveland State University,USA
Steering Committee Chair
Prof. Valentina E. Balas,Aurel Vlaicu University of Arad, Romania
Steering Committee
Dr. Rajeeb Dey,National Institute of Technology,India
Prof. Tsung-Chih Lin,Feng-Chia University, Taichung, Taiwan
Program chair
Prof. Marcin Paprzycki,Systems Research Institute, Polish Academy of Sciences, Poland
Publicity Chair
Dr. Panagiotis Sarigiannidis, University of Western Macedonia, Greece
Local Committee Chair
Prof. Dr. Dezső L. Beke, University of Debrecen, Hungary

Associate professor. Marianna HALASZ,Budapest University of Technology and Economics, Hungary
Technical committee
Prof. Abdel Ghani AISSAOUI,University of Bechar, ALGERIA(Chair)
Prof. Tariq R. Soomro, SZABIST, Dubai Campus, Dubai, UAE.(Co-Chair)
Dr. Ciufudean Calin Horatiu,"Stefan cel Mare" University of Suceava, Romania
Prof. Tzung-Pei Hong,National University of Kaohsiung,Taiwan
Dr. Masayuki Arai, Teikyo University, Tochigi, Japan
Prof. Prabhat K. Mahanti, University of New Brunswick,Canada
Prof. Valentina E. Balas, Aurel Vlaicu University of Arad, Romania
Dr. Hao Qiu,Fort Valley State University,USA
DR. SUGAM SHARMA,Iowa State University, USA
Dr. Alaa Sheta, Texas A & M University - Corpus Christi, TX, USA
Dr. Ah-Lian Kor, Leeds Beckett University,UK
Dr. Pr. Pascal LORENZ, University of Haute Alsace, France
Dr. Johann M. Marquez-Barja, Trinity College Dublin (TCD), Ireland.
Dr. Andrea Visconti, Università degli Studi di Milano,Italy
Dr. Prantosh K. Paul,Raiganj University, West Bengal-733 134, India
Dr. Tsvetanka Georgieva-Trifonova, University of Veliko Tarnovo, Bulgaria
Dr. Ramadan Elaiess,University of Benghazi, Libya.
Prof. Michele Della Ventura,Music Academy 'Studio Musica', Italy
Prof. Dr.Metin BAŞARIR, Sakarya University,TURKEY
Dr. Malka N. Halgamuge, The University of Melbourne,Australia
Dr. Sajal Bhatia,Fordham University, USA
Prof.Francesco Zirilli, Sapienza Universita di Roma,Italy
Dr Harsh Achrekar, University of Massachusetts - Lowell,USA
Dr. Madalina Calbureanu,University of Craiova, Romania
Dr. Ikvinderpal Singh, Trai Shatabdi GGS Khalsa College, India.
Dr. Saad M. Darwish, Alexandria University, Egypt
Dr. Wali Khan Mashwani,Kohat University of Science &Technology, Pakistan.
Dr. Carlos M. Travieso-González, University of Las Palmas de Gran Canaria,Spain
Dr. Elammaran Jayamani, Swinburne University of Technology Sarawak Campus, Malaysia.
Dr. Hoshang Kolivand, Universiti Teknologi Malaysia,Malaysia
Dr. Klimis Ntalianis, Athens University of Applied Sciences, GREECE
Dr. Rajat Mehrotra, Desert Research Institute (DRI), USA
Prof. Yudong Zhang,Nanjing Normal University, China
Dr. Yilun Shang, Tongji University,China
Dr. Hanmin Jung,Korea Institute of Science and Technology Information(KISTI), Daejeon, Korea
Dr. Santosh Kumar Nada, Eastern Academy of Science and Technology, India
Prof.Lixin Tao,Pace University, USA
Prof.Jose Miguel Martínez Valle,Universidad de Córdoba , Spain
Dr. Ruggero Donida Labati,Università degli Studi di Milano,Italy
Dr. Marcin Paprzycki,Polish Academy of Sciences, Poland
Dr. Samarjeet Borah,Sikkim Manipal Institute of Technology, (Constituent Unit of Sikkim Manipal University), India
Dr. Hesham G. Ibrahim,Al-Asmarya Islamic University,Libya
Dr. Kandarpa Kumar Sarma,Gauhati University, Guwahati, Assam, India
Dr. Swathi Kurunji,Teradata Inc, Santa Clara, CA,USA
Prof. Ettore Napoli,University of Naples Federico II, ITALY
Prof. Antonios S Andreatos,Hellenic Air Force Academy, Greece
Dr. Kieran Greer,Shore Road, Newtownabbey, UK
Prof. Kyongsu Yi, Seoul National University, South Korea
Dr. Dariusz Jak¨Žbczak,Koszalin University of Technology, Poland
Dr. Mihaela-Carmen MUNTEAN, "Dunarea de Jos" University of Galati, Romania
Dr. Chu-Ti Lin, National Chiayi University, Taiwan
Dr. I-Hsien Ting,National University of Kaohsiung, Taiwan
Dr. Syed Sahal Nazli Alhady,Universiti Sains Malaysia,Malaysia
Dr. Deepali Vora, Vidyalankar Institute of Technology, India
Dr. Krzysztof Gdawiec, University of Silesia,Poland
Dr. Nader F. Mir,San Jose State University,USA
Dr. Ching-Cheng Lee, California State University,USA
Prof.Suvineetha Herath,Carl Sandburg College in the USA.
Dr. Mohd Helmy Abd Wahab,Universiti Tun Hussein Onn Malaysia,Malaysia
Dr.Panagiotis Sarigiannidis, University of Western Macedonia,Greece
Prof. Jesuk Ko,Gwangju University, Korea
Dr. Siddeeq Y Ameen,Applied Science University,Kingdom of Bahrain
Dr. Muslihah Wook,National Defence University of Malaysia
Tutorial
Title: Human Motion Tracking with Microsoft Kinect
Wenbing Zhao, Professor, Cleveland State University
Keywords: Human-Centered Cyber-Physical Systems, Depth Cameras, Wearable Computing, Gesture and Activity Recognition, Machine Learning
Important Date
| | |
| --- | --- |
| Submission Deadline(Full paper) | Sept. 20, 2017 |
| Submission Deadline(Abstract) | Sept. 1, 2017 |
| Author notification | Before Set.30, 2017 |
| Final version | Before Oct.5, 2017 |
| Registration | Before Oct.5, 2017 |
| Main conference | Oct 20-22,2017 |
Oral Presentation Guidelines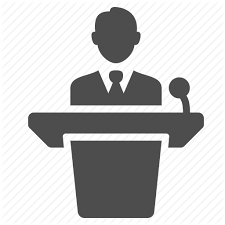 · Oral presentations of volunteered papers are 17 minutes with 3 minutes for discussion(20 minutes in total for Q&A.)

· All presenters must bring their PowerPoint/PDF presentation on a USB memory key one hour before their presentation to have it pre‐loaded on the session computers. Individual presentations then begin with the click of a mouse.
· All events are conducted in English
· Practice your presentation before and and time it.
· Use active words, short sentences. Words should reinforce visual material.
· Our events are designed to be as interactive and frank as possible. All speakers and participants are encouraged to participate in their own personal capacity.
· Participants are encouraged to contribute in their own personal capacity
· Speak loudly and clearly.
· You may wish to bring business cards to share your contact information with other conference attendees.
Best Paper Award
---
The main purpose of instituting a Best Oral Presentation Award: This award is intended to reward the presenters for the extra effort it takes to prepare a top caliber presentation. Through this mechanism we hope to encourage an even higher caliber of presentation.
The Award: The recipient will receive a certificate.
Number of Awards: each session will select a best oral presentation
Student best presentation: The award is open to any presenter under 35 years of age.
The criteria for the Best Oral Presentation Award are
•Clarity of submitted abstract
•Importance of the work
•Novelty of the work
•Level of completion of the work
•Uniqueness or originality of the research topic
•Ability of the presenter to explain the work
Media Partners
---

Conference Venue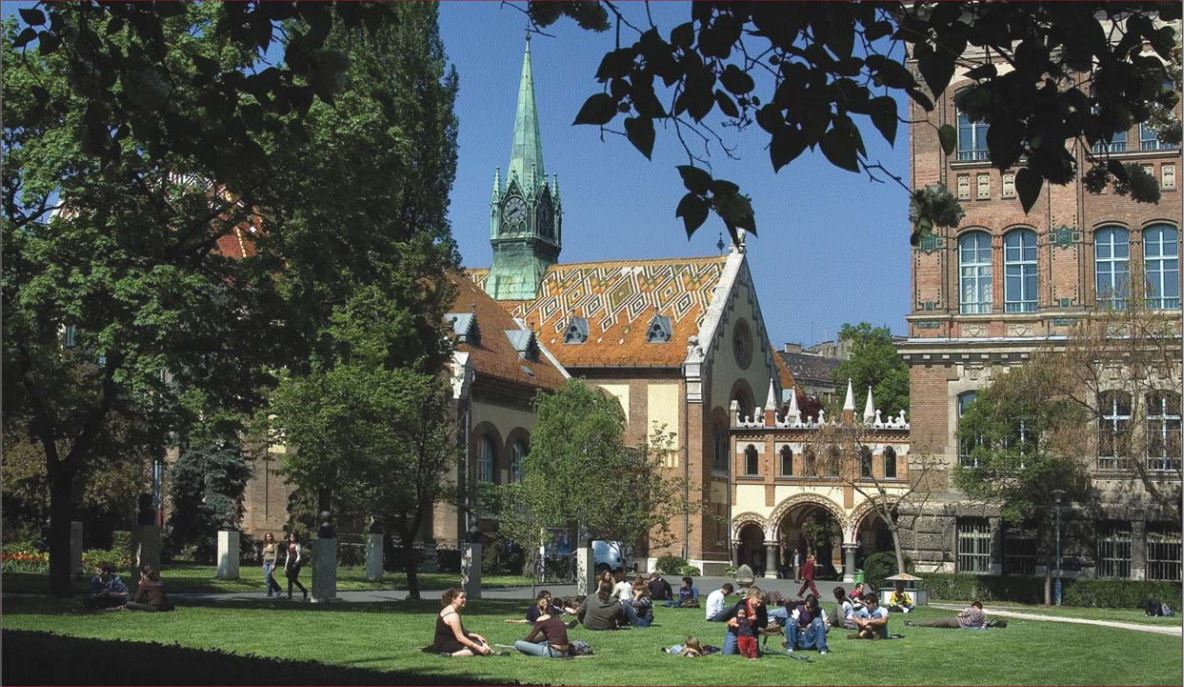 Budapest University of Technology and Economics
"I" building (IB 017, 018), 1111 Budapest, Műegyetem rkp. 3. Hungary