Keynote Speaker I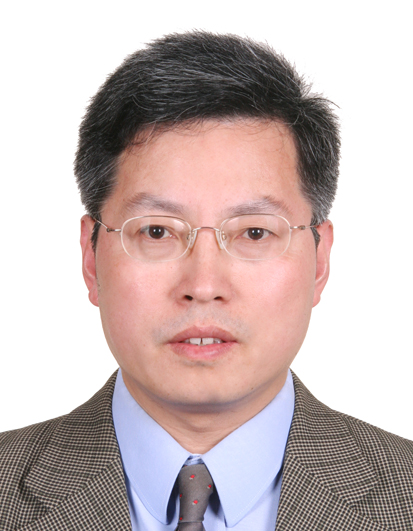 Dr. JIE ZHANG
Newcastle University, UK
Speech Title: Multivariate Statistical Process Performance Monitoring
Abstract: In today's chemical and process industries, plants are becoming larger, more complex and heavily instrumented. The requirements to manufacture products with minimal variations around desired quality targets and to operate safely according to health, safety and environmental protection regulations, have become essential due to market and public demand. The key to successful operation is efficient on-line process monitoring, which enables the early warning of process disturbances, process malfunctions or faults. This talk presents some multivariate statistical process performance monitoring techniques that capitalise on the huge amount of historical process operational data. Many industrial processes are characterised as "data rich and information poor". Discovering useful information through analysing the huge historical process operational data is the key in successful process monitoring. The bases of multivariate statistical process performance monitoring techniques are multivariate projection techniques, such as principal component analysis (PCA), partial least squares (PLS), multidimensional scaling (MDS), and canonical variate analysis (CVA). The philosophy behind these approaches is to reduce the dimensionality of the problem by forming a new set of latent variables to obtain an enhanced understanding of the process behaviour. The basic techniques of multivariate statistical process monitoring will be presented. Techniques for coping with nonlinear processes, batch processes, processes with multiple operating modes, and fault diagnosis will also be discussed.
Bio: Dr Jie Zhang received his PhD in Control Engineering from City University, London, in 1991. He has been with the School of Engineering, Newcastle University, UK, since 1991 and is currently a Reader in Process Systems Engineering and Degree Programme Director for MSc in Applied Process Control. His research interests are in the general areas of process system engineering including process modelling, batch process control, process monitoring, and computational intelligence. He has published over 290 papers in international journals, books, and conference proceedings. He is on the Editorial Boards of a number of journals including Neurocomputing published by Elsevier, PLOS ONE and International Journal of Automation and Control.
Keynote Speaker II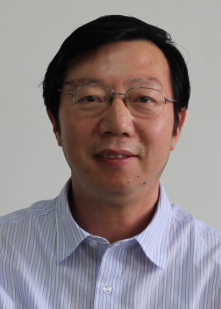 Prof. Peng Yang
Hebei University of Technology, China
Paper Title: Motion intention recognition and advanced control strategies for wearable exoskeletons
Abstract: Wearable exoskeleton is a power assist robot with actuated joints which has significant value in military, industry and rehabilitation. The complex interaction between exoskeleton and human body makes it an intractable problem to realize the cooperation movement of human-robot system. The specific challenges can be summarized as recognition of human motion intention, construction of controllable dynamics and development of control strategies for human-robot system. For the motion intention recognition problems of muscles selection and fatigue, the recognition strategies by EMG are proposed based on complex network theory and causal detection method. For the control problems of fast convergence, modeling difficulties, data transportation and computation, the advanced control strategies are proposed including fixed-time, model-free and event-triggered control theories.
Bio: PENG YANG was born in Beijing, China, in 1960. He received the M. S. degree in automation from Harbin Institute of Technology, Harbin, China, in 1988, and the Ph. D. degree from the Hebei University of Technology, Tianjin, China, in 2001. Since 1982, he has been with the Hebei University of Technology, where he is currently a Professor and the Dean of School of Artificial Intelligence and data science. Since 2005, he has been with the University of Munich as a Visiting Scholar. Dr. Yang is the Director of Engineering Research Center of Intelligent Rehabilitation and Detecting Technology, China, and the Deputy Director of Life Modeling and Simulation Committee of China System Simulation Society. His research interests include complex system modeling and control, robot control, and prosthetics. Dr. Yang received awards and honors including the Nature Science Award of Hebei Province, the Science and Technology Progress Awards of Hebei Province, and the Nature Science Award of Chongqing.
Keynote Speaker III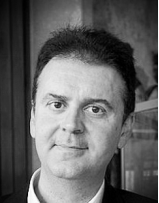 Prof. Massimo Marchiori (UNIPD), Technical Director (EISMD)
University of Padua, Italy; European Center for Science, Media and Democracy, Belgium

Talk Title: Cyber Physical Systems and Data Science: the public and private challenge
Abstract: Cyber Physical Systems have expanded in scope and impact, due to the amazing progress in hardware components. There are however also missed opportunities, due to the fact that technological advances are only one side of the coin. Alongside, the power of Data Science has also made tremendous progress, enabling new views of the collected data. Societal components, like companies and institutions, have anyway to face also other issues, like financial constraints, that are often overlooked when designing new advanced technology. In this keynote we consider cyber physical systems under this perspective, and show how suitable handling of the cost factor brings to new intermediate technological solutions that can empower various real-world scenarios using suitable data analysis. Seeing is better than believing, and so we will present a number of interesting success stories, developed both for public organizations and for private companies, and also illustrate some key lessons learnt along the way.
Bio.: Massimo Marchiori is currently Professor at the University of Padua (Italy) and Technical Director of the European Institute for Science, Media and Democracy (Belgium). Working at MIT (USA) he led the development of several world standards, like P3P (web privacy), XQuery (semi-structured information) and OWL (web reasoning).
Among others, he created Hypersearch (Google's forerunner), Volunia (the next-generation social search engine), Negapedia (the negative version of Wikipedia).
He works in many multidisciplinary fields, also in cooperation with several companies, focusing on new technologies that can impact our society.
He won a variety of awards, including the IBM research award, the Lifetime Membership Award of the Oxford Society, the Microsoft Data Science Award, the MIT Technology Review TR35 award given to the world best innovators.