Schiphol International Airport
Situated 18km southwest of the city centre, Schiphol International Airport has ATMs, currency exchanges, tourist information, car hire, train-ticket sales counters, luggage storage, food and free wi-fi. It's linked to the city centre by train.
Transport Options
Train Trains run to Amsterdam's Centraal Station (€5.20 one way, 15 minutes) 24 hours a day. From 6am to 12.30am they go every 10 minutes or so; hourly in the wee hours. The rail platform is inside the terminal, down the escalator.
Shuttle bus A shuttle van is run by Connexxion, every 30 minutes from 7am to 9pm, from the airport to several hotels. Look for the Connexxion desk by Arrivals 4.
Bus Bus 197/Amsterdam Airport Express (€5 one way, 25 minutes) is the quickest way to places by the Museumplein, Leidseplein or Vondelpark. It departs outside the arrivals hall door. Buy a ticket from the driver.
Taxi Taxis take 20 to 30 minutes to the centre (longer in heavy traffic), costing around €37.50. The taxi stand is just outside the arrivals hall door.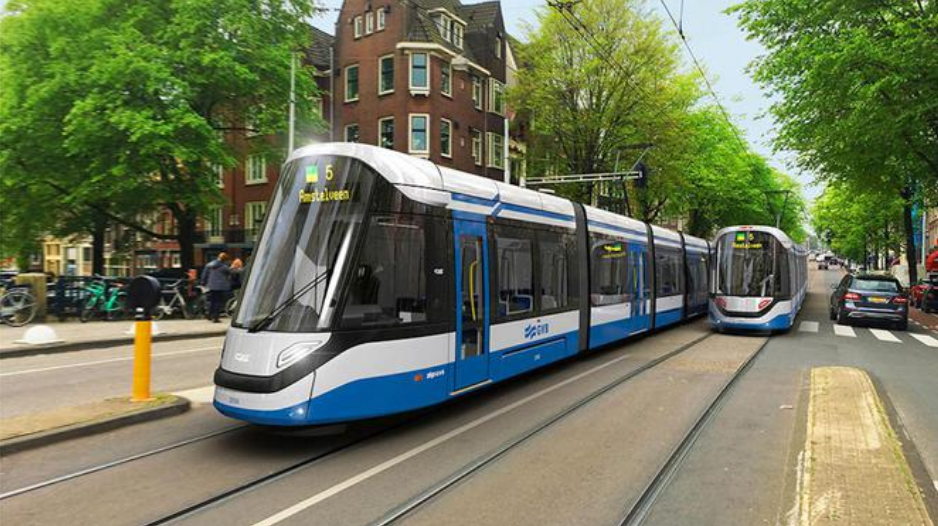 Getting Around
Bus
Buses operated by Eurolines and FlixBus connect Amsterdam with all major European capitals and numerous smaller destinations. Book tickets online.
Eurolines buses use Duivendrecht station, south of the centre, which has an easy metro link to Centraal Station (about a 20-minute trip via metros 50, 53 or 54).
FlixBus (www.flixbus.com) runs to/from Sloterdijk train station, west of the centre, linked to Centraal Station by metro number 50 (a six-minute trip).
Taxi
Taxis are expensive and not very speedy given Amsterdam's maze of streets.

You don't hail taxis on the road. Instead, find them at stands at Centraal Station, Leidseplein and other busy spots around town. You needn't take the first car in the queue.

Another method is to book a taxi by phone. Taxicentrale Amsterdam is the most reliable company.

Fares are meter-based. The meter starts at €2.95, then it's €2.17 per kilometre thereafter. A ride from Leidseplein to the Dam costs about €12; from Centraal Station to Jordaan is €10 to €15.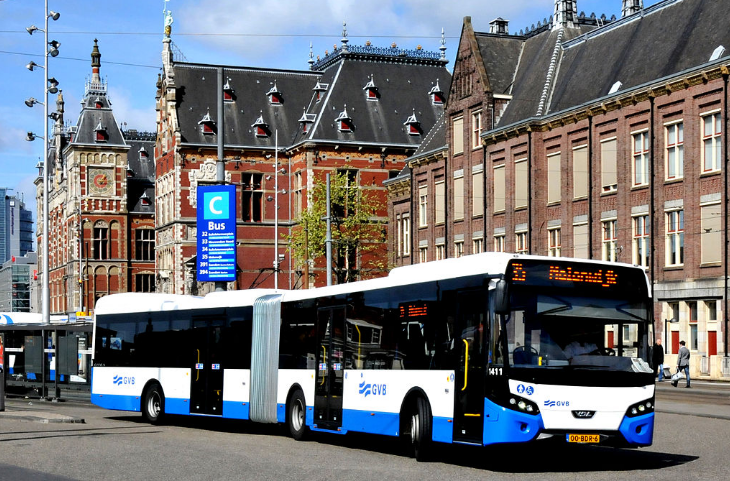 Tickets & Passes
Travel passes are extremely handy and provide substantial savings over per-ride ticket purchases.

The GVB offers unlimited-ride passes for one to seven days (€7.50 to €34.50), valid on trams, some buses and the metro.

Passes are available at the GVB information office and I Amsterdam Visitor Centres, but not on board.

The I Amsterdam Card (www.iamsterdam.com; per 24/48/72/96 hours €59/74/87/98) includes a GVB travel pass in its fee.

A wider-ranging option is the Amsterdam & Region Day Ticket (€18.50), which goes beyond the tram/metro system, adding on night buses, airport buses, Connexxion buses and regional EBS buses that go to towns such as Haarlem, Muiden and Zaanse Schans. The pass is available at the GVB office and at visitor centres.

Another choice is the Amsterdam Travel Ticket (per one/two/three days €16/21/26). It's basically a GVB unlimited-ride pass with an airport train ticket added on. Buy it at the airport (at the NS ticket window) or GVB office.
Train
Trains run by NS (www.ns.nl) serve the outer suburbs and, aside from travelling to/from the airport, most visitors to Amsterdam will rarely need to use them unless undertaking trips further afield.
Metro lines, which also serve outer suburbs as well as some inner-city stations, are operated by GVB and use the same ticketing system (though you must top up OV-chipkaarts at NS machines to use NS trains). If you're travelling between two neighbourhoods served by metro, it can be faster than taking a tram, especially in heavy traffic.
Tram
Most public transport within the city is by tram. The vehicles are fast, frequent and ubiquitous, operating between 6am and 12.30am.

Tickets are not sold on board. Buy a disposable OV-chipkaart (www.ov-chipkaart.nl; one hour €3) or a day pass (one to seven days €7.50 to €34.50) from the GVB information office.

When you enter and exit, wave your card at the machine to 'check in' and 'check out'.

Most tram lines start at Centraal Station and then fan out into the neighbourhoods.